Alpha-preneurship training
Everything you need to know about entrepreneurship in one go!
Learn the A-Z of entrepreneurship in one go with this inspiring, applicable and result orientated workshop program
Bringing you the entrepreneurial, Silicon Valley way of thinking
The process to launch a new product to market, the startup way
Key knowledge and stories to unleash the innovator and business leader in you
Who is this program perfectly suited for: 
Innovators across the board…
Early stage entrepreneurs who themselves would like to strengthen their understanding of what to do to be more successful and accelerate their progress and augment their chances of getting funded, finding a team and bringing a new product to market.
Intrapreneurs (Corporate managers, consultants, employees and teams) who need to drive more agility, insights and innovation for the organization they work for or with. We help these individuals or teams change the game.
Software developers, engineers with the technical skills and knowledge but not the know how to launch a startup nor manage an early stage company or project or who wish to break free and be able to create and launch their own products from A-Z.
Innovation ecosystems leaders (Governments, local community leaders) who need to excel in understanding the start-ups and innovation game to themselves be able to drive more innovation impact to their communities.
What makes this training special: 
The training is based on months of research, key innovation experts interviews and our own entrepreneurial experiences. We developed this training after an inspiring time in the Silicon Valley and are today delivering it from Boston. We continuously refresh / improve our training based on latest evolutions. Our aim is to provide you with a lot of information in one course so you can then, after, focus solely on taking your idea to reality equipped with all the "need to know" information, inspiration. In addition, after the training we'll be here to answer questions, put you in relations with our partnering teams (See here) to help you further.
Training modules / content covered:
Module I: Getting up to speed with the ongoing 4th industrial revolution
Introduction about the 4th industrial revolution. What is going on today! Why care
How startups become corporations, understanding differences
Examples of key market (r)evolutions and disruptions the last 10 years and what is coming next
What is innovation: How entrepreneurs understand it
Understanding the Pareto rule for success (New)
9-5 Employees: The end of it! Why everything you will learn here will benefit you tomorrow
Module II: The process to launch a product the startup way
What's really a startup, things to know
Who are the key players in an ecosystem. Key need to know organizations in Boston
How to find great ideas, how to go about it
How to position your strategy, frame and pitch an idea concisely and clearly (+Airbnb example – Interactive discussion for your idea)

We'll spend quite some time on various key templates including talking about the creation of a pitch presentation

Validating and selecting the right idea to work on: Conducting your market research and talking to premiere customers
Module III: Engaging the people you need to succeed. Validating your idea. Finding first customers and dealing with investors
Networking – How to network. What it is really about. How to get who you want and need in your address book
Becoming a better person for better results: Mindset, managing egos, building trust
Making your projects known, building your customer list and debuting your online brand and reputation
Funding A-Z: Understanding all the different funding options you have. Explaining how it all works. (i.e. MVP, VC, Crowdfunding)
Setting expectations: Success / failure ratios for start-up investments
Overview of key legal aspects in starting your company (Equity sharing, company formation, Board of directors, advisors etc.)
Module IV: Selling, growing your customer base and generating first revenues
Sales and Marketing 101: "It all starts with selling and ends when you stop selling"
Designing your sales process as part of your innovation and product development process
Celebrity growth hacking: A new way to make your product known by masses leveraging the music industry disruption
Note: During the day we will insert small video clips of serial entrepreneurs and innovators with messages for you on particular topics.
Location
You can pick the location/channel your prefer:
Video conference (Google Hangout)
Workplace / Shared workspace location.
At your location of choice.
Why attend this coaching workshop?
"Start-up" projects failure rates remain high: Innovation is hard, takes time and is often misunderstood which leads to higher failure rates. Many individuals think all they need is a great idea. This is a first misconception that often is the primary reason why the idea will just remain an idea. The process to launch and grow a business is more complex than one would think and requires a certain mindset from the get go. If you don't know the process, the traps to avoid you will be losing a lot of precious time.
Knowledge is power – Break lose from a siloed perspective: People and employees have great ideas but are not always empowered to implement them. Entrepreneurship can require a broad 360 perspective or "CEO" view of things which is not always a given given the specialization everyone goes through during their lives, studies and careers. This training will provide the knowledge one need to deliver innovation beyond just the product. We'll cover things like how to get funded, build your team, sign contracts, deploy a sales process, network and more…
Return on investment: We worked very hard to develop content that we believe is most useful to our audiences. We tend to operate in a satisfied or reimbursed fashion as we always aim to satisfy our customers the most. At the end of each workshops we ask our customers what they thought about the content and we continuously improve it based on this feedback or changes in the world of startups and innovation so you always get fresh and latest information. We understand that there is a cost associated to our offering but we can assure you that you will save a immense amount of time. The core value proposition of our offering is to help you quickly grasp all the key concepts to awaken, empower and unleash the entrepreneur in you.
Entrepreneurship is in demand: Entrepreneurs are problem solvers. With the new available technologies immense opportunities exist for those who will be able to master the process and launch new solutions. This increase in new opportunities is also a new threat for the traditional 9-5 employee. Established organizations are in need of a new breed of employees: More entrepreneurial, able to drive change and innovation simply, within their organization. This training will provide the tools and concepts to be more successful in both places, leveraging or adapting the methods used in the startup world.
Pay safely and securely with Paypal
Pricing:
299 USD for one on one all day training (4 Modules) + Certificate of completion and ebook

We can also spread the training on several days if needed. Each modules is about 1h30, total of 4-6 Hours

399 USD for founding teams all day training (4 Modules) + Certificates of completions and ebook

We can also spread the training on several days if needed. Each modules is about 2h00, total of 6-8 hours

Quote for Established Business adapted training (Applying the founder's mentality and concepts to drive more innovation)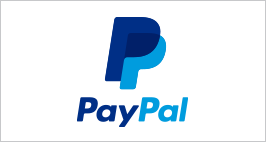 Comments
comments