Welcome to the best site for early stage entrepreneurs and innovators…
Get yourself warmed up with our exclusive interview of world leading expert in innovation and disruption: Jay Samit
What you will find on this site:
Resources: Mentors, teams that can help execute your ideas, trainings either digital or physical,  literature such as our exclusive entrepreneur companion ebook and hardcover book that covers the key points you need to know to start and be successful
Interviews of exceptional, highly inspiring, knowledgeable subject matter experts on an array of topics that relates to business, tech trends, disruption and innovation in general
What we do
We help

early stage entrepreneurs (startups)

bring new products to market and be successful in the entrepreneurial journey
We help

big established enterprises

refresh their cultures, help their teams become more entrepreneurial and agile
We help

innovation ecosystem leader

fully understand the world of startups and innovation to implement the right policies
More details for each of these elements
Resources
Capabilities to help you develop your new product and early stage venture:
Book some time with our founder and mentor here
We have selected for you amazing, creative and entrepreneur friendly team to partner with you. See the capabilities we have here
Our book and ebook
You can either get it in ebook version or paperback. Our ebook is the perfect primer for you to learn about the secrets entrepreneurs from places like the Silicon Valley know. We wrote while we were there on a business mission. For the price of a cup of coffee you will get a complete overview of the key elements that will empower you to succeed.
Buy it and if you don't find it useful we will reimburse you! Our ebook has been endorsed by top individuals see for yourself below!
| | |
| --- | --- |
| Hardcover $15 | e-book $2.99 |
| | |
Book endorsements by top innovators and entrepreneurs:
"Apply Alistair's teachings to get the most out of your early-stage entrepreneurial experience and magnify your chances of success – a good place to start before you incorporate your company"  Bernard Kress – Serial Entrepreneur, Microsoft Hololens executive, ex-Google Glass (and foreword contributor)
"Great job covering the foundational knowledge points of entrepreneurship. Any entrepreneur would find this a useful read" Ian Knowles – Venture Capitalist Spruce & Norton (NY)
We were also granted the authorization by Dirk Ahlborn, CEO of Hyperloop Transportation to use one of their prototype pictures for our cover after his team reviewed the content of it.
Readers reviews (From amazon)
"Read a bunch of books on startups. Alistair covers an important overlooked nuance of the types of ideas that can be developed. In his section on "Defining your startup idea. He also explains why you need to unpack this. In this section, you will learn how to launch your idea by preparing yourself with the necessary documentation and understanding so you can start reaching out to your first customers, investors, future team or partners.
He also covers seek to give first to receive. A very important spiritual principle of networking and in life. Read the book!" James T.
Read more customer reviews here
Get fully trained:

 Learn How Entrepreneurs Disrupt Entire Industries in 2017
Our training online is now available on the Junglemy platform
Take the course on Junglemy: The e-learning platform for those who want to acquire knowledge to help them ascend themselves in the life jungle…Learn what we have learned working and living in Boston and the Silicon Valley. Become an expert and master the tools that will help you turn your ideas to reality.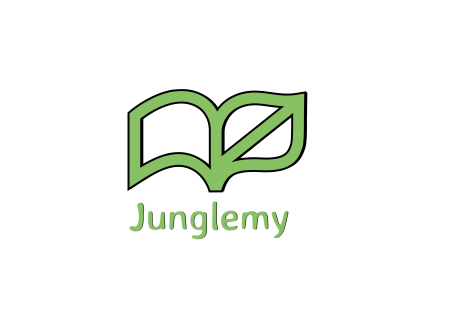 Training Customer reviews
"Recommend taking this course. the trainer has a tons of knowledge and will be able to get most unanswered questions answered and even provide you with additional back up. The material is invaluable and so is the support. Let this be your first stop to creating your brand, product etc." Ando (Boston)
"Startups Innovation training provided a great overview of the entrepreneurship process, and how innovation can be harnessed to build a new business as well as add value in a company that's beyond the startup phase" Jeff (Boston)
"The training has helped open my eyes to the breadth of opportunities available for disruption. With tech comes a new wave of ability for anyone anywhere in the world to do good, quickly and easily- and Startups Innovation's training has helped me start sooner, adapt quicker, assess pivot strategies and enjoy the process even more than previously" Louise (Australia)
Read more customer reviews here
Exclusive podcast interviews and articles:
Business insiders interviews: We interview serial entrepreneurs such as Jay Samit one of the world's authority for Disruptive Innovation and now Head of Deloitte Digital, Bernard Kress who is an executive at Microsoft HoloLens (Augmented reality), Chris Kalaboukis, a Silicon Valley innovation guru, Mike Norman the founder of the first Equity Crowdfunding platform in America and more…
Watch the interviews               Listen to interviews
Research-based articles: We post with our guest bloggers, every now and then, articles on startups, corporate entrepreneurial cultures, top most innovative corporations and ecosystems
and/or Subscribe to our mailing list
Schedule a quick and free call with us: 

Or send us a message