Hungry entrepreneur looking to make money online? Social media is probably your best bet when you're just starting out. Cost-effective, with a minimal barrier to entry, and practically ubiquitous: social media marketing is a start up's best friend. And when it comes to social media: Facebook is the BIG one. There are ecommerce brands that literally wouldn't exist without the power of a good Facebook ad.
Facebook can make or break your start up's marketing strategy, so it is important that you're prepared. Don't be tempted to throw money away with meaningless Facebook ads or videos that no one is reacting to. Instead, be sensible and stick to the '3R' rule. Make your content regular, make it relevant, and make it right for your target audience. Read on to find out how.
Familiarize Yourself With Your Competition
The savvy marketer reviews what other people are doing, and makes it better. So, start with your competition on Facebook and see how the social platform is working out for them.
Look at other business Facebook pages and review their engagement strategies. What words and tactics are they using to get people to react? How are they balancing the ratio between visual content, video, and text? What words are triggering people to share their posts? Are they advertising their products and services? This initial research phase should help you set a sensible benchmark for your own Facebook marketing efforts, as well as give you some much needed inspiration for your own content strategy.
Think about what else you're competing against on Facebook: people's friends and family, and a funny video they've just been tagged in. Your content should emulate native Facebook updates, rather than blatant advertisement and promotion. One easy way to cut through the social media noise: humor. Whether it's witty wordplay, or a wacky video, being funny on Facebook is a sure-fire way to get a reaction.
Share Your Message Effectively
What's the point of your Facebook page? What are people going to get out of following you? Nail these two value propositions, and you will find it a lot easier to promote your brand on Facebook. You should always start with a clear idea of how you are going to provide value, and then live up to that promise in your posts. A Facebook strategy that is devoid of any real messaging will fail to take off and inspire people.
How to find your online tribe on Facebook? It is worth joining Facebook groups that allow you to post freely about your business, encouraging others to give you feedback. This is also your opportunity to directly communicate with potential customers, and get people excited about your start up journey. Be sure to join relevant Facebook groups, as otherwise you can end up wasting time on false leads and angering local communities. You also need to take community rules very seriously – if you anger a moderator, you may get barred from a group.
Put Yourself In Your Customers' Shoes
What does your audience want to see, read, hear, learn, and watch? Why are they here?
So many start ups get their marketing strategy wrong because they're too involved with their own services and products, forgetting to put their customers first.
When planning out your social media calendar, follow the natural rhythm of people's lives. What's making them sit up and take note at this time of year? What events or milestones are they planning for? What sort of content is going to help them make the most of their time, or help them kick back and put their feet up?
Facebook buyer personas can help you plan content more effectively, ensuring that your content is 100% targeted at the right people, and that you aren't wasting any budget. Use these buyer personas to plan out your seasonal engagement strategy.
Use Insights To Feed Your Content Strategy
Your Facebook page is useless without content, so schedule new posts weeks in advance to ensure the page remains active. It is a good idea to keep a record of which posts so well, so that you can continue to grow your brand's voice in the right direction. Image and video-based marketing is very effective on Facebook; customers scrolling down their feed tend look at images rather than text, so make sure your content is varied and visual.
Facebook gives you easy to decipher information on the effectiveness of your posts through Facebook Insights, which is accessible at the top menu on your Facebook page. Only you and your staff members can access this information, which will inform you on how many viewed your post, how many liked and commented, etc. (They also give advertisers a whole ton of data on ad campaign reach). Use all this free data to your advantage to weed out the type of content that isn't doing you any favors.
Master the Facebook Algorithm
One of the biggest secrets behind mastering Facebook is learning how its algorithm works. Facebook no longer shares every post to every follower, so you need to diverse a strategy that allows customers to receive your messages in the most cost-effective way. This is when the '3Rs' become important:
Create Regular Posts
Keep to a post schedule where you are posting at specific peak times when your audience is most likely to be on social media. Don't let your page become neglected during the busy season.
Keep It Relevant & Engaging
If your customers do not interact with your posts, Facebook is more likely to regard your page as spam and limit your page's reach. Make sure your content is relevant to your customer base, and that there are clear calls to action to encourage engagement.
Make it Right For The Audience
Make sure each and every post is fit for your target audience, and that you have a good balance between informative and commercial content.
Invest in Facebook Ads
Facebook adverts are a start up's best friend, and Facebook advertising is easy enough for anyone to have a go at.
The best thing about Facebook as an advertising platform is its powerful customer data machine that allows you to get granular with audience targeting, right down to people's niche interests and neighborhoods.
Here are some start up Facebook advertising tips:
Experiment with ad copy, especially your CTA (call to action): it can have a big impact on campaign success
Test different campaigns with the same audience to get a feel for your ideal messaging
Video adverts tend to be more successful, so don't be afraid to shoot one yourself
Ad sequences that build up a story over time tend to be more compelling than basic 'sales announcements'
You need to constantly monitor the revenue generated through Facebook ads, and don't be afraid to pause a campaign that isn't doing much for you.
Making money through Facebook isn't rocket science. Like all the other digital platforms available to you, you need to make sure that you measure results effectively. Use all the data that's coming through to you in order to keep your social media team accountable, and don't shy away from questioning Facebook ROI.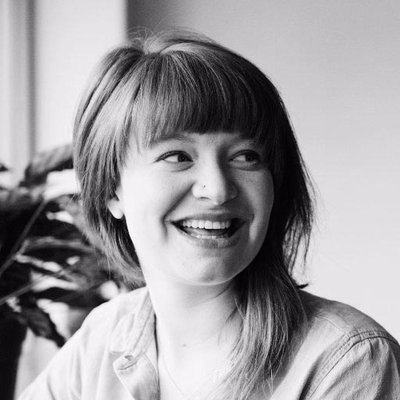 Victoria Greene: Brand Marketing Consultant
I'm a content marketing extraordinaire, and I enjoy nothing more than helping brands expand their reach to meet new business goals. I spend my time dreaming up effective content strategies and I just love being instrumental in the success of brands of all shapes and sizes.
Comments
comments