Speaker: Bernard Kress (Serial Entrepreneur), interviewed by Alistair Schneider (Founder Innovation Fast lane)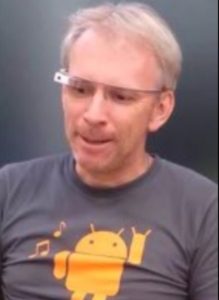 Bernard Kress, resident of Silicon Valley, serial entrepreneur and Executive at Microsoft, with a background in optical engineering with emphasis on micro-optics and holographic technologies, applied to Virtual reality (VR), Augmented Reality (AR) and Smart glasses products. Bernard is also a professor at University, instructor of short courses, international conference chair, speaker (UNESCO), and author of numerous books on this technology (published by John Wiley and Sons, McGraw Hill). Throughout two decades spent in the Silicon Valley, he has launched numerous start-ups, helped develop several industrial and consumer products, and holds more than 30 international patents. He has worked lately with some of the most innovative companies in the world to develop some of the most exciting consumer products, such as Glass at Google [X] Labs and HoloLens at Microsoft.
Note: The interview was conducted while Bernard was still at Google. He works today at Microsoft (Hololens).
What makes California, Silicon Valley so successful when it comes to innovation?
What does it take to create a successful start-up?

What differentiates winners and losers in the innovation game?
Who are your role models and source of inspiration?

Any advice to entrepreneurs and innovators around the world?
Note we have changed our twitter to @startupsinno
Comments
comments