In this interview we are going cross-atlantic. In Strasbourg, Alsace, France. Some of you might know Alsace for it's delicious gastronomy, wines, history. Strasbourg is the european capital and has always been a place where interesting innovation happened: Think Bugatti as a starter, probably one of the most beautiful cars in the world, was built in small town of Molsheim. If you've been there you've surely seen or travelled into their magnificent and modern electric tram system that transport people in and out and across the city everyday. Strasbourg is also known for its impact in healthcare: Nobel prize winners, best hospitals in France, invention of remote surgery, the aspirin and more.
Our interviewed guest today is Nicolas Pellerin, an executive part of the Strasbourg Innovation ecosystem development initiative. We exchanged with him on what is going at the present time in Strasbourg. We can tell you that: There is a lot happening…and it involves opportunities for Boston entrepreneurs, start-ups and investors!
Nicolas Pellerin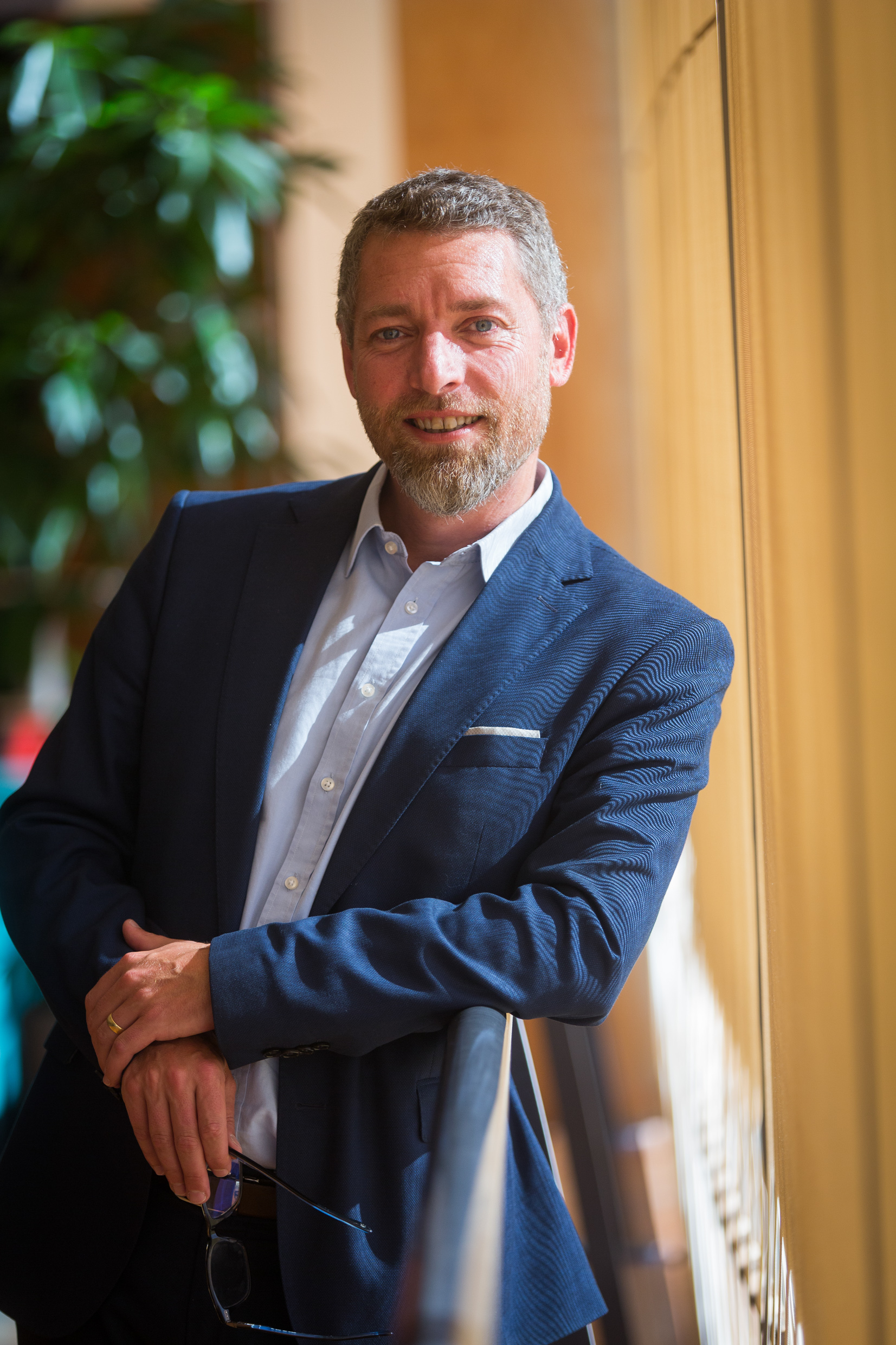 Before we start let us introduce you to Nicolas Pellerin. Here are few credentials about him…
PhD in cognitive neurosciences, Unistra, France
Professional experience

National Centre for Scientific Research (CNRS – Centre national de la Recherche Scientifique) Research for Décathlon –Areva – EDF
Renault SAS (CAC40)-Research and Development Engineer
Alsace Biovalley – MedTech Project Manager- E-health
Eurometropolis of Strasbourg – Head of Innovation and Investment, Scientific Research Manager of the Nextmed, (Strasbourg medtech campus) program
Nicolas, can you describe briefly your role in developing the Strasbourg Innovation ecosystem?
For many years now, we have been placing considerable emphasis on the "scientific research and university courses" sector, an initiative recognised by the 4 Nobel prizewinners currently working in Strasbourg. We provide the interface with sectors where innovation is key, such as healthcare, higher education, digital, clean and green tech and the creative economy.
What's is Strasbourg's vision for 2030 and how can people get more information about it?
Economic development is a political priority for the Eurometropolis and it was with this in mind that it has set out to drive a partnership-based effort to get everyone working towards boosting the area's attractiveness. This was the basis for the Eco 2020 and the Eco 2030 roadmaps and the ambition is to lay solid foundations for the creation of 27,000 new jobs by 2030, by highlighting this city's specific features, such as its being a European and regional capital, a hub for innovation and a network node central to European transport. This roadmap represents a strategic platform for leveraging the strengths of the Eurometropolis to drive its economic fundamentals.
Take a tour of Strasbourg NextMed ecosystem. Exclusive video!
Strasbourg and Boston are sister cities. In what fashion, would you like to develop further this relationship. Especially on the topics of innovation?
Strasbourg is located in the centre of Europe and as such can help companies gain access to the important markets of France, Germany and Switzerland, as well as Eastern Europe. While it is interesting for North American companies to set up right in the middle of the European business environment, in the same way, French and European companies are looking to develop internationally and the North American market is strategic. We would therefore like to see Strasbourg as a launchpad for Boston-based companies, and reciprocally it would be useful for our companies seeking to expand to set up in Boston and have help getting into the American market. What might be particularly worthwhile is to have a Boston-based incubator/accelerator in Strasbourg (for example, an affiliate of the Cambridge innovation center).
Contact people for companies interested in setting up in Strasbourg are Nicolas Pellerin (nicolas.pellerin@strasbourg.eu) and Guillaume Facchi of Alsace Biovalley (guillaume.facchi@alsace-biovalley.com)
Can you describe MedTech? When and how was it founded, what is it and why it's an important move for the region?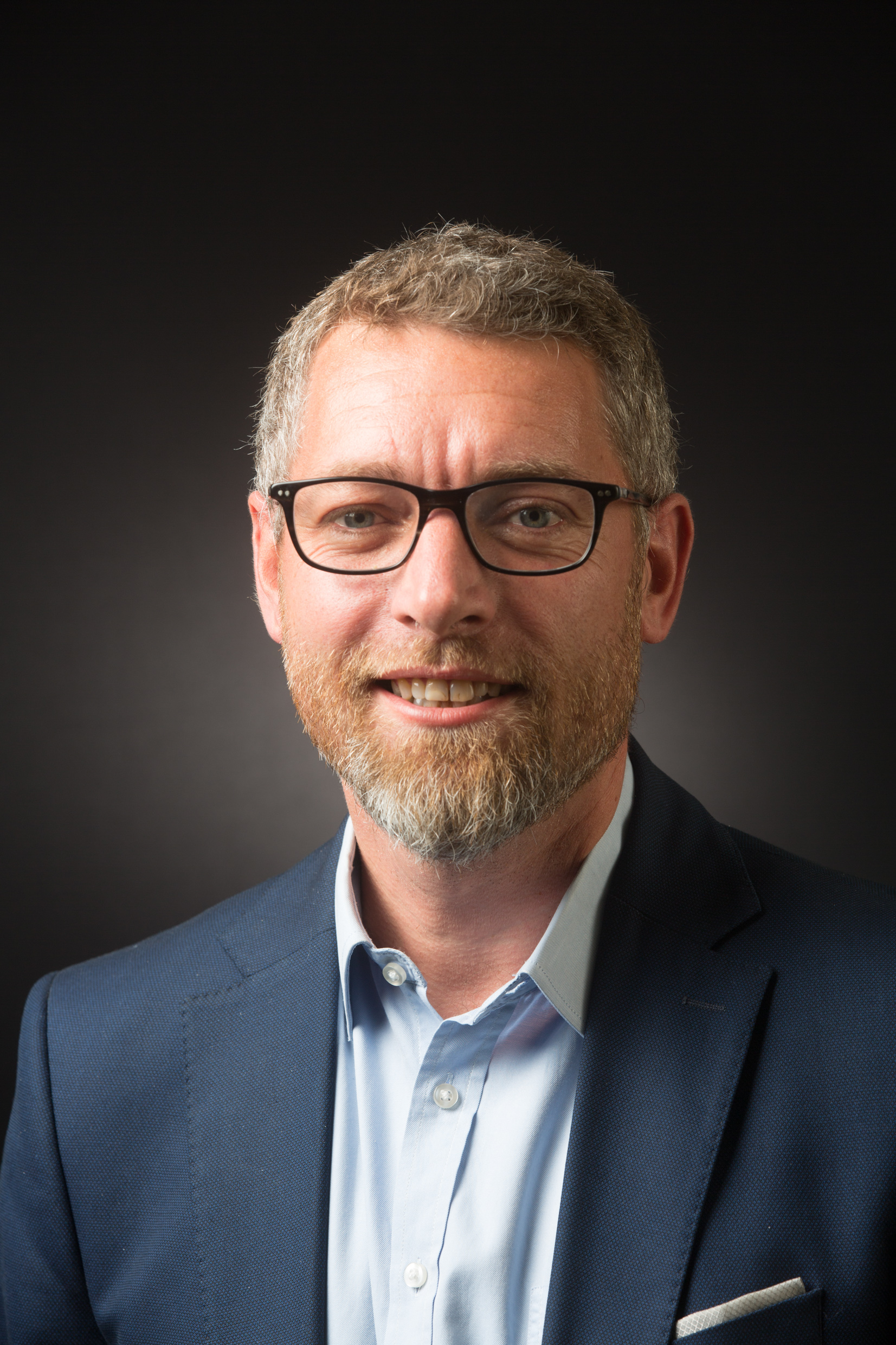 Reducing time-to-market, this is the central aim of Nextmed, the medical technologies campus, which first got underway in Strasbourg in 2012 (the opening of the pH8 incubator for innovation-led start-ups). The real-estate part of the campus is simply the starting point – the real added value lies in the support given to companies, irrespective of their size. The internationally-renowned competitive cluster, Alsace BioValley, and the Satt-Conectus accelerated technology transfer initiative, play a leading role in helping companies bring their products to market, find licensing partners and raise funds. Support is vital for ensuring project suitability within an ecosystem encouraging business development, and for this, financing and support need to be consistent. No stone is left unturned to help local companies open up to the worldwide healthcare market. Some 1000 new jobs have been created since 2012 and over 25 start-ups have got onto the development path.
What is the call to action to people for MedTech? Who are you looking for? To help or participate? What is it offering?
Strengthening the connections between scientific and medical research and industrial development. Bringing key players together through a dedicated city-centre location. What the campus is offering is 3 key cornerstones for developing the sector: a city-centre location on a site with 1000 years of history, dedicated sector-specific services with market professionals, ongoing exchanges of best practices and meetings within the network.
Today, it's all about statistics and data: do you have any figures to share so readers can put in perspective the
objectives and progress made both by the vision 2030 and MedTech?
30,000 m² for businesses with the Technoparc, including 7000 m² of office space in renovated historical buildings.
Strasbourg Teaching Hospitals, the largest employer in the east of France, with 12,000 hospital staff and ranked 4th-best hospital in France by leading French magazine Le Point.
IRCAD : 6000 surgeons from countries throughout the world trained every year in the Strasbourg Institute
IRCAD : 3 sister institutes in Taiwan, Rio and São Paulo
University of Strasbourg : leading French university in terms of scientific impact (scientific papers cited worldwide, a key quality criterion) and 4th-ranked in France (leading university outside Paris), based on the Shanghai ratings
4 Nobel prizewinners in chemistry and medicine currently working in the city
Business incubators on 13/01/2017 :
pH8 : 1000 m²
Biocluster : 800 m²
IRCAD 2 : 2000 m²
= 3800 m² for businesses
300 million consumers in the world for medtech products
300 medtech companies within a diameter of 400 km²
14 world-class technological parks within the same diameter.
Who would you say are the most important players right now in the Strasbourg innovation ecosystem?
The SEMIA incubator: provides support for project leaders to help boost their chances of successfully entering the market, through links developed with university research and business.
SATT-Conectus: accelerated technology-transfer initiative helping to promote innovation and economic development through public-sector research
University of Strasbourg: ranked no.1 in France through its scientific papers , 4 Nobel prizewinners working in its faculties.
Alsace Biovalley: world-class healthcare competitiveness cluster
IRCAD: an institute with a worldwide reputation in digested-system disorders, 3 sister institutes worldwide (Taiwan, Sao Paulo and Rio opening soon)
IHU: University Hospital Institute specialising in image-guided surgery: the only one of its kind in France, unique operating facilities.
Strasbourg Teaching Hospitals: ranked 4th best hospital in France, largest employer in the east of France (over 15,000 employees in 6 units).
Local authorities: region, Metropolis, city, etc…
Are local "big" companies actively supporting the ecosystem yet? If so can you name a few? How important is that?
Industry is playing an important role in the innovation ecosystem as executives are often on the boards of agencies for developing and promoting innovation. Examples include the partnership between the Eurometropolis and ENGIE (Suez US trademark) for developing an intelligent transport system, and the partnership with the Orange group in digital innovation.
Strasbourg is known for medical innovation already. Can you describe some of the reasons why and name few key players you think contributed or contribute to this status?
There are a number of key players in Strasbourg involved in innovation in science, while our 4 Nobel prizewinners illustrate the city's excellence in the area. We also have Professor Marescaux, the head of IRCAD, which he founded in 1994, and the 3 others. We have world-leading surgeons in the Teaching Hospitals, and it's no surprise that Strasbourg is rated the 4th-best hospital in France (other examples include Professor Gangi and the interventional imaging department, and Professor Dollfuss and the world's first bionic eye). These skills are constantly being enhanced through the crossover between University research groups, basically because in addition to the unique range of University courses offered in the region, Strasbourg has some 58,000 highly-qualified students coming to study in the city every year.
Finally, the fact that major groups such as Siemens, Medtronic, GE Healthcare, Karl Storz and Intuitive Surgical have set up in Strasbourg speaks eloquently of the attractiveness of the area and the real advantages it offers. Let's not, however, forget the start-ups that we, along with other public authorities have helped in their development stage through, the city's business incubators, such as pH8  (http://www.europtimist.eu/implanter-a-strasbourg/les-lieux-dimplantation-a-strasbourg/le-ph8-la-pepiniere-dentreprises-innovantes-de-strasbourg ).
The development of the Technoparc also sets out to offer real-estate solutions for these companies, but, more importantly, provides the link between start-ups offering innovative solutions and majors looking out for innovation-led initiatives.
Video of Strasbourg innovations
Take a video tour of Strasbourg's innovations! Strasbourg has a lot to offer…(video in French but images pretty explanatory)
What are the main hurdles you have, if any, you wish you could overcome to achieve quicker the vision of Strasbourg 2030 and MedTech?
The biggest challenge is for stepping up partnerships between industry and scientific and medical research to facilitate the creation and development of start-ups and to help them gain access to major companies in the sector.
They need easy access to premises and venture capital and a fast-lane time-to-market process.
How easy is it today to get capital to finance innovation in France? Are foreign investors welcomed?
Investment in France in start-ups often means public seed funding, followed by private funding. The difference between France and United States is that in France the initial funding for getting a start-up off the ground is often too low and innovators are having to spend more and more time looking for money rather than getting their products onto the market. International investment funds are obviously welcome as they are crucial for getting into international markets.
In healthcare, the Alsace Biovalley cluster has set up a special innovative enterprise label which helps gear companies up for raising funds.
What is the Cluster Innovative Enterprise Label (LEIP – Label Entreprise Innovante du Pôle)?
If you are selected by the Alsace BioValley cluster:
You submit your project to the LEIP committee *, which will give you recommendations for improving it.
You can receive expert assistance for implementing the LEIP committee recommendations.
You resubmit your project to the LEIP committee, which can then give your company the Cluster Innovative Enterprise Label.
The Label gives you privileged access to our network
The Alsace BioValley LEIP committee:
Investors: 
Alsace Business Angel
Grand Est Capital
CM-CIC
Mérieux Développement
Medevice Capital
European Materials fund
Seventure Partners
To have further information on companies seeking funds, you can contact Alsace Biovalley (http://www.alsace-biovalley.com/en/)
What do you see as the strengths and biggest opportunities for Strasbourg / France's Tech on going revolution?
Strasbourg, and France in general, have always had a strong tradition of innovation and medical and scientific research. We now have the SATT (http://www.conectus.fr/en) technology transfer accelerators to help us and we need to focus on boosting start-ups, both with regard to investment funds and market internationalisation.
Strasbourg's geographical location gives what is already an international city a genuine competitive edge, amplified by its importance as a European capital at the core of European innovation and markets.
Any last words Nicolas?
A big thank you to you, Alistair, for this opportunity and we would be delighted to answer any enquiries (Nicolas Pellerin : nicolas.pellerin@strasbourg.eu ) + linkedin
Thanks a lot Nicolas and to your team for the opportunity to interview you. This was a very insightful interview and I look forward to seeing the progress and next successes of the Strasbourg innovation ecosystem! For sure, more great things are going to happen here and we will do our best to spread the word here in Boston, USA.
Everyone, stay tuned…This is just the beginning!
Few Strasbourg web link for more information:
Blog medtech : www.medtech-strasbourg.eu
Alsace Biovalley : http://www.alsace-biovalley.com/en/