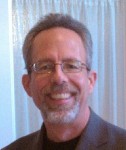 Gary Jinks is an amazing individual and the founder of GLJ Group a company located in the Silicon Valley, California that helps entrepreneurs, corporations, cities and countries through "mentorship", project management and training.
Teaching and driving entrepreneurs to be successful with their Start-ups:
This will prepare the entrepreneurs to the real life of an entrepreneur, dealing with board members and investors who have high expectations when you launch a startup, not falling in the basic traps that will lead to failure and bullet proofing your business and strategy.
Mentoring and implementing incubators for corporations, cities and countries (Globally)
Gary helps develop Innovative eco-systems around the world and is most recently doing some work in the Middle-East – Saudi Arabia, Qatar, Emirates* (Go at the bottom of this article to read some insights we added on what is going on in the Middle-East right now in terms of Innovation and entrepreneurship – A great example of how to do things right – Many cities / countries can learn from).
Gary is also the founder and chairman of the board of South Valley Angels an investment group from the Silicon Valley that meet regularly and invests in a wide range of startups. He also dedicates some time to mentor students at the Santa Clara, Draper University and San Mateo College. (Yes! Entrepreneurship starts in school!)
More importantly, we picked Gary for this presentation because he loves what he does and delivers his science and expertise on product launches, innovation, investors with a lot of energy and passion.
It is always a pleasure to hear Gary and we hope you will find the information he provides in the below replay useful as well. In addition to this talk, if you are launching your startup now or want to learn more about how the whole start-ups world works (how to launch, etc.) we recommend you to read the e-book provided at the bottom of this post.
Webinar replay here:
Content: Developing Innovative eco-systems, Silicon Valley, Middle-East, launching startups, hot technologies in the "Valley"

*In the Middle-East: The region is investing and taking the lead in developing their future and diversifying their portfolio beyond petroleum, gas for many reasons. (Available reserves, the climate change driving customer behaviours to change for cleaner energies which in turn is driving the evolution of technologies such as electric cars, solar energy, hyperloop transportation systems etc.). It is absolutely fantastic and fascinating to see smart regions like this take their destiny in their hands early and believe in the power of entrepreneurship and innovation to resolve their problems and drive their economy. It is clear that many other countries and cities are falling behind the Technological revolution and should start thinking the same way.
Check out here the visions 2030 for each of the respective countries sited in this webinar:
Many other countries, cities need to go through similar exercises.
Visit Gary's site here: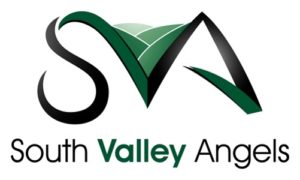 Enjoy, please share
__________________________________________________________________________
If you enjoyed this content you may also enjoy this ebook (Guide for entrepreneurs and intrapreneurs to launch their new product)