It is with immense pleasure that we are sharing with you today a new, amazingly insightful webinar that we hosted earlier this month on Wednesday July 20th with Scott Miller, CEO and co-founder of Dragon Innovation and Bolt Partner.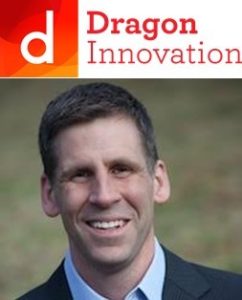 In this webinar with Scott, we cover the timeline that led to the creation of a unique startup: Dragon Innovation. It has received millions in funding, launched about 400 manufacturing lines for their clients which include many startups and corporations.
Scott also shares with us what it takes to launch a product from prototype to mass production and discusses key manufacturing trends and more. Learn directly from a manufacturing, engineering expert by watching this recorded presentation! Dragon Innovation has been widely talked about since it was founded in 2009. It has been featured countless times for their novel business model in Techcrunch, Forbes, Venturebeat, Xconomy, Betaboston. The company has received more than $2.6m in funding since its beginning few years ago.
Dragon Innovation is a unique, most modern start-up partner that provides a clear path from prototype through production with unmatched manufacturing expertise and trusted connections. Dragon's has helped many start-ups successfully manufacture their products: including Jibo, Petnet,Arccos, Zuli, MakerBot, Coolest, Pebble, LIFX, FormLabs to Perkin Elmer and over 100 additional companies paving the road for how new technology gets made.
They have integrated teams in Boston, San Francisco and China!
Here is the presentation that was covered during the event for those who requested it. click here to download
Enjoy this new webinar!
Resources for the hardware entrepreneur provided by Dragon Innovation:
Visit the Dragon Innovation site below and get access for free to loads of resources perfect for the hardware entrepreneur. You will find:
Free courses on manufacturing design
Learn and tools to create a Bill Of Manufacturing
Suppliers and partners to help you create your prototype and much more…
Visit the Dragon Innovation resources…
Comments
comments