Startupsinnovation.com is absolutely thrilled to bring to you yet another exceptional individual to help you lead in the innovation.
Online event June 11th: 
Take your ticket now to sit in this exclusive webinar that will focus on innovation for big companies. (The startups in the corporation!)
During the event Chris and Alistair (Startupsinnovation.com) will be discussing an ongoing dilemma for many corporations which is to drive innovation, intrapreneurship and more importantly how to be effective at it.
The event will be a total of 60 Minutes and will be recorded and published to participants after the talk.
Tickets here: 

Chris Kalaboukis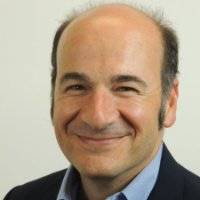 Chris is a prolific inventor (51 issued patents and 113 pending primarily in social networking and media – many of which, patented up to 7 years ago, are now seeing true product development), exceptional innovator (launched and headed internal innovation programs at Yahoo!, Walmart & Citigroup as well as invented products for all of the above corporates), experienced technologist (developed and launched a multitude of apps in everything from Ruby to C#), serial entrepreneur (led a number of startups from inception to launch) and a practical futurist (launched and ran corporate futurist programs envisioning far forward products and services).
Chris's website:

His latest book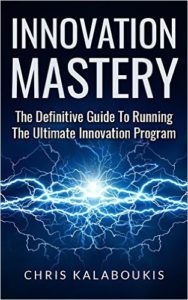 Innovation Mastery: The definitive guide to running the ultimate innovation program!
Based on years of research and experience, this is the ultimate guide to envisioning, creating, building, running and managing an innovation program for your company, no matter the size. Chris has run innovation programs at major tech companies, retail companies and financial institutions for the last 10 years. He tells you what works and what doesn't work, and can guide you to the ultimate successful program: generating hundreds of relevant, powerful new product ideas for your company.
Comments
comments