Discover the top resources we have for you to take your idea to reality!
The "question box": Ask a question / get an answer!
Starting your entrepreneurial journey comes with tons of questions! The good news is that we probably have the answers! Feel free to use our contact form to ask any questions and we will respond. There is a high chance that we have content we can direct you to  to help out! Contact us here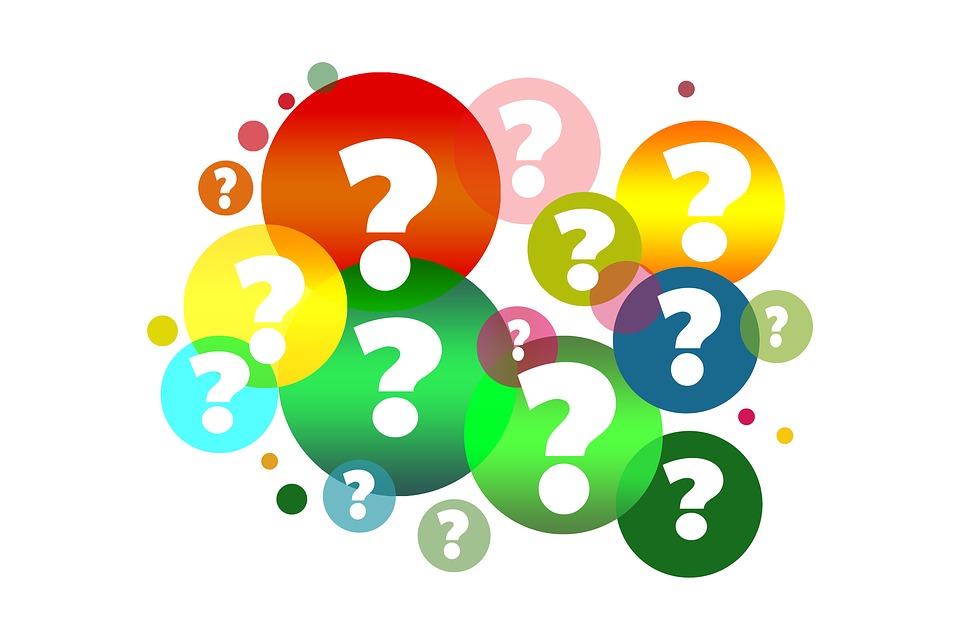 FREE audio and video content with top entrepreneurs!
Top Jay Samit EXCLUSIVE interview

: Get introduced to today's opportunities available to entrepreneurs.
Check out all our other insightful interviews with innovation experts:

Bernard Kress (Microsoft HoloLens ex-Google Glass Executive, serial entrepreneur), Chris Kalaboukis (Silicon Valley Innovation consultant who worked for top brands), Gary Jinks (Silicon Valley startup mentor) and more…
Access the FREE replay here now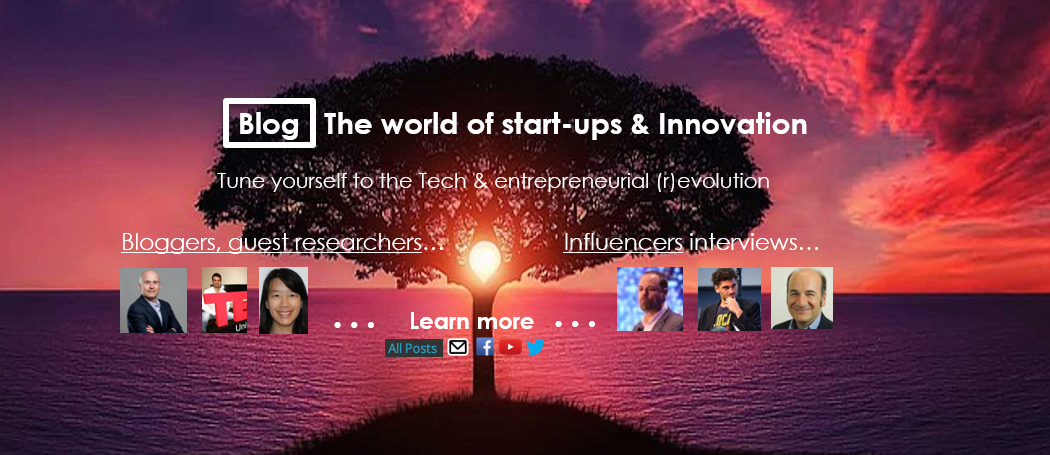 Articles, research from our bloggers and guest bloggers!
We are extremely excited to have several guest bloggers from across the globe helping us provide more content and perspectives that can help early stage entrepreneurs better understand what it takes to succeed launching an idea to market, ongoing changes and opportunities for them…
Access our latest articles and posts here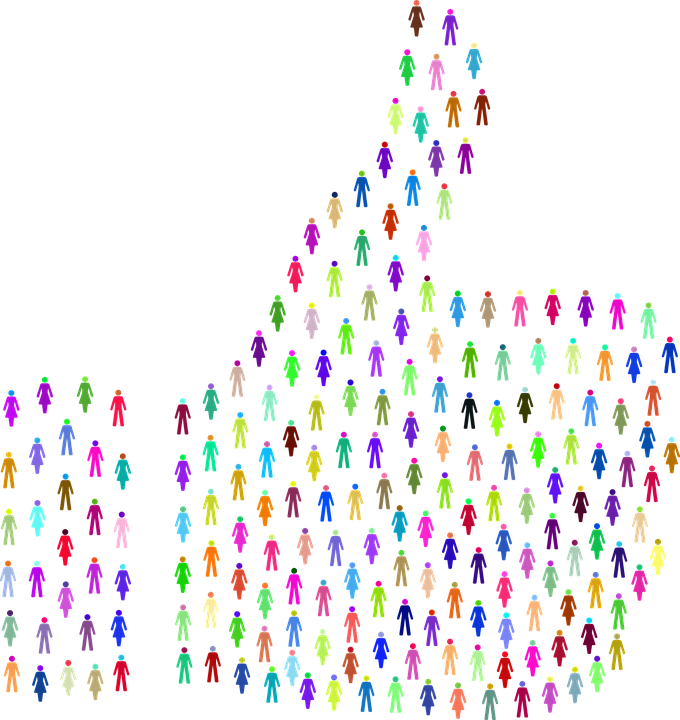 Our signature "Alpha" Training:
We are very proud to be able to offer a very cool and complete training on startups, entrepreneurship and innovation that we developped as a result of a lot of hard work, hands-on experience and research, interviews etc.
Book your seat asap and we guarantee that we will equip you with the latest, hottest knowledge there is for you to be able to take your ideas to reality! Our training is perfect for start-up entrepreneurs and for big business employees who wish to better understand what business is really about.  All the content here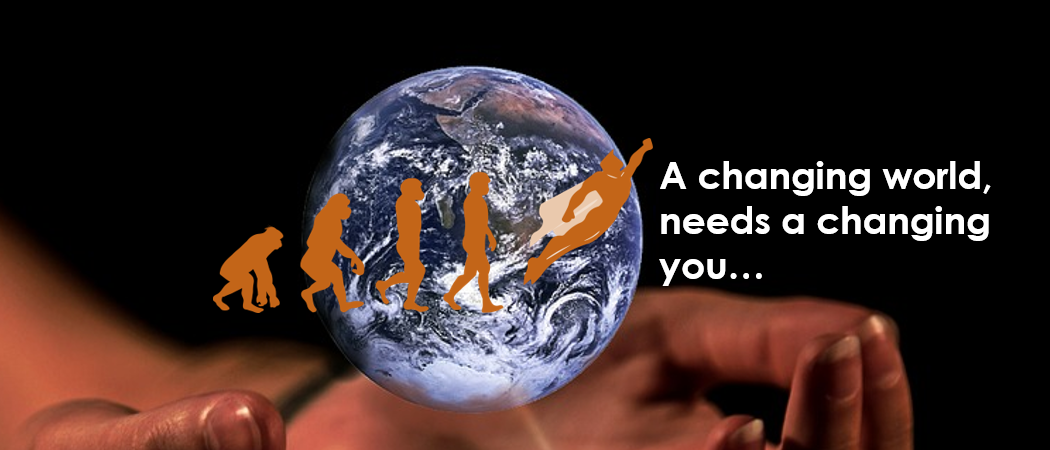 A unique e-book we wrote while in the Silicon Valley!
In case you want to have a sample and glimpse of what we will cover in the training. Read our e-book here.
It explains all the key steps to take an idea to reality: Create your pitch, network, funding strategies, inspiration and more…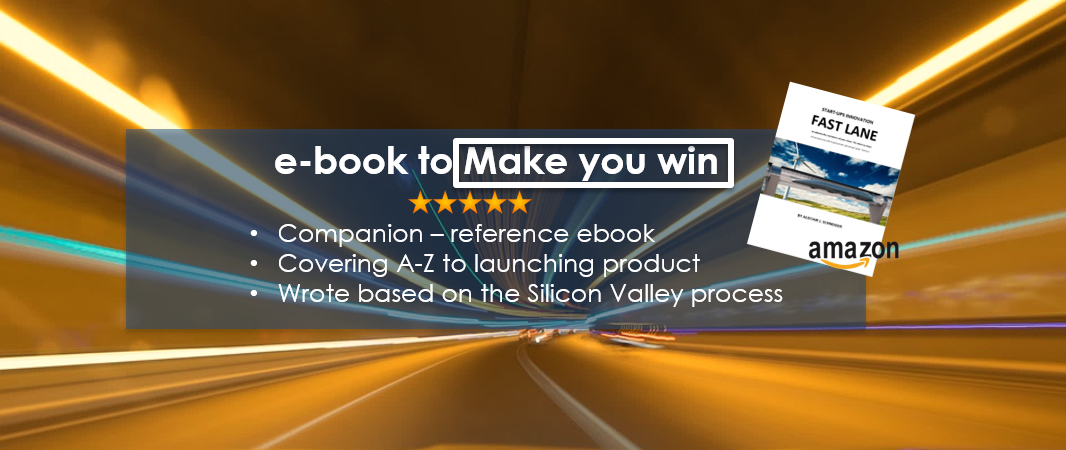 Your first team! We've got you covered!
Launching an idea cannot be done alone. To help you get the support you need we've put together a list of selected people and organization that can team up with you in the early stage of your entrepreneurial journey to accelerate your progress and augment your chances.
Don't look any further to find a software developer, graphic designer, legal advice, funding strategy execution, mentors, questions…We've got you covered!
Check out a sample of the teams we have in our network

A top book selection that will light up the entrepreneur in you!
We came across several books that we believe are must reads for any entrepreneur or innovator who wish to be more successful in the field.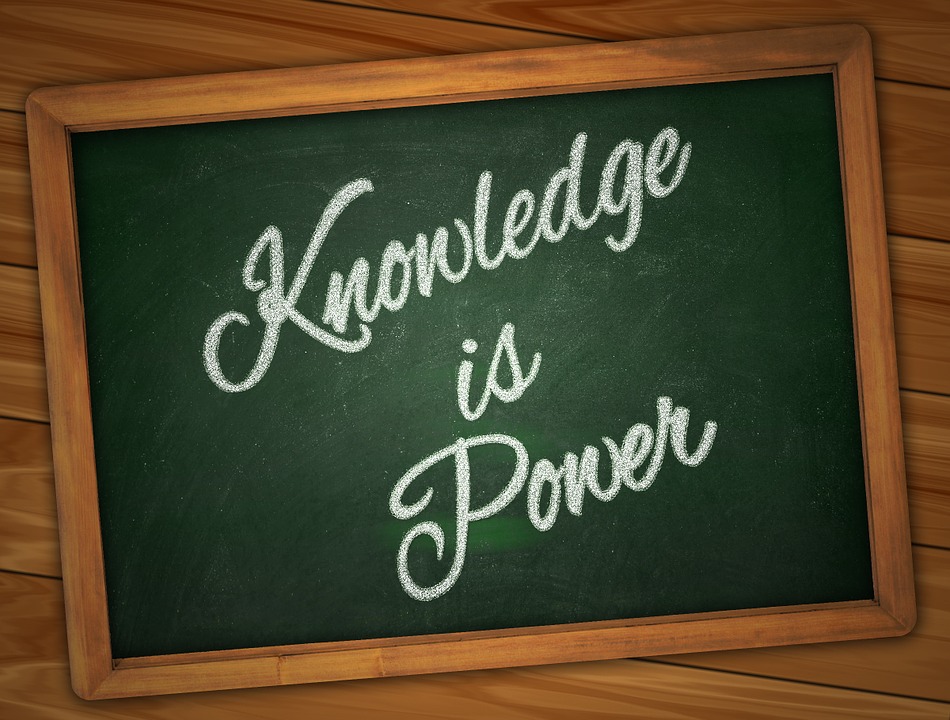 And lot's and lot's of inspiration!
Connect in our newsletter and receive your periodic dose of insights and motivation. Entrepreneurship can be hard but we will make it easier for you, more fun and boost your energy level even further to make the impossible happen!
Hope you will enjoy these resources and will share with your entrepreneur, creative friends
PLEASE SHARE TO YOUR BEST FRIENDS YOU WANT TO SEE SUCCEED
(Or to those you are fed up hearing them come up with ideas never executing!)
Comments
comments